One of the most popular additions to improve home beauty right now is ceiling fan light with dimmer features. 
So, can you add a light kit to any ceiling fan? Yes, but it's wise to have enough idea of what tools you will need and the procedure as well. If the installation is wrongly done, then you'll definitely face issues.
And, one consequence would be facing ceiling fan light dimmer problem. 
Give me your time today so that I can explain all the causes along with solutions in a simple way.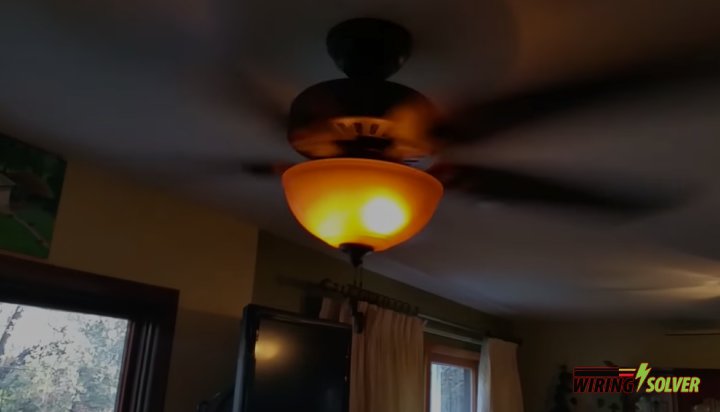 Easy Way Outs of Ceiling Fan Light Dimmer Problem:
The most issues related to ceiling fan light dimmer is light don't beam strongly, flickering, or not turning on at all. To solve these, control the rotatory switch dimmer, ensure a good connection of light, replace the current limiter, or change itself.
As we all know, the ceiling fans hold a single pole to turn them on or off. And that's not all. They as well contain rotatory switches for 3-way dimmer (make ceiling fan light brighter or darker) and speed control (to increase or decrease the speed of fan). 
So, why are the lights on my ceiling fan dim get problematic? To understand that, you need to know all the causes. 
Loose Connection Of Bulbs.
Old Bulbs.
Low Wattage Issue.
Bad Current Limiter.
Improper Installation.
Blown Remote Or Wall Connector.
Bad Light Fuse. 
Now that you know all the reasons, it's time to learn about the real problems. So, let's learn that. 
The Ceiling Fan Light Don't Beam Strongly.
Lighting Blink Issue.
The Ceiling Fan Light Stop Operating.
Before heading to the solutions of these, I hope you have a few tools to deal with the issues. Don't forget to check quality, pricing, remote, and other supportive features. 
My Recommendation
The ENERLITES 17001-F3-W is a one-way ceiling fan light dimmer light switch. It is also good in quality with high to low adjustment of both fan and beam. Plus, loved its simple design at this rate. 
Next on the list, the Honeywell Ceiling Fans 50614-01 is a durable ceiling fan kit that includes remote and 3 LED bulbs. The best part is its visual and functionality to be hung on the ceiling comfortably. 
How To Fix Problems of Ceiling Fan Light Dimmer?
After knowing all the issues and their causes, you are all prepared to fix that out. And the procedure is written down below.
Problem #1 – Ceiling Fan Light Suddenly Dim.
The root reason why the Ceiling fan light dim when fan is off can be due to a blown controller or fuse in the light being blown away. You only need to check the fuse or controller whether they work or not. If not, then follow the given direction.
If the controller is a ceiling fan light dimmer remote, then take out the battery and insert a new one. Still, it's not working? Then move to the next step.
Look into the fuse box and simply test the current or wattage to avoid accidents. Then, take the faulty fuse and attach the new one back to the place.
Problem #2 – Flickering Issue.
The blinking or flicker troubles usually occur when the ceiling fan light wattage limit goes above. Another reason is because of fault in installation. To fix it, you have to mimic the steps.
To fix the issue, just change the bulbs to a new one that has the dimmable ability. It would be great if you pick LED or CFL-type bulbs.
Read the manual and see if any part is missing during the installation procedure. If yes, try to attach a new fan light dimmer.
Problem #3 – Not Working At All.
Maybe because of old light, loose connection, and bad current limiter, your ceiling fan light dimmer is showing wear works. Just hop into the given direction which you should follow.
If the fan contains a remote, then grab it while pressing the 'Light' button. It will solve the problem of not working by making it brighter.
Next, detach the current limiter which is bad. Then, insert a new one.
Then, attach all the bulbs in a tight manner. Sometimes the loose connection of lights solves the issue of ceiling fan light issues.
And if nothing works, then just replace the ceiling fan light dimmer.
Frequently Asked Questions 
1. How to make Hunter fan light dimming on its own?
You only have to click the 'Off' button on the remote. Don't move your hand from it as you have to click 'Light' up to 2 times. And then, the dimming feature will activate and it will work on its own.
2. Do you need a special dimmer switch for ceiling fan?
To control the ceiling fan, a special dimmer switch is necessary. FYI, regular dimmer switches can easily get hot or result in fire accidents by damaging the motor. And so, most experts suggest using one which is made for ceiling fans only.
3. Are LED ceiling fan lights dimmable?
The LED ceiling fan lights can be dimmable if it has an incandescent or dimmable bulb. As it will need a receiver or wall controller to control the lighting and fanning intensity.
4. Can you put a dimmer switch on a ceiling fan light?
No, you can't! The dimmer switch will let you simply control the ceiling fan light which is a problem. It will cause both the motor and fan to catch fire or get overheated.
Wrap Up
Finally, the ceiling fan light dimmer problem should be solved. Basically, you need to observe any changes in order to figure out the causes of its weird behavior. And then, it should be easy to fix the issues.
However, if the procedure of fixing issues seems hard, I would suggest getting help from a skilled technician. Time to bid farewell. Hope this guide helped you.