Hunter fan remotes are a popular accessory that allows you to control your ceiling fan from the comfort of your couch or bed. However, when your remote stops working, it can be a hassle.
There are a few common reasons why a Hunter fan remote might not function properly, including dead batteries, a faulty receiver, or interference from other electronic devices.
Many of these issues are easily fixable. To get your Hunter fan remote working again, you may need to replace the batteries, reset the receiver, or move the fan to a different location to avoid interference.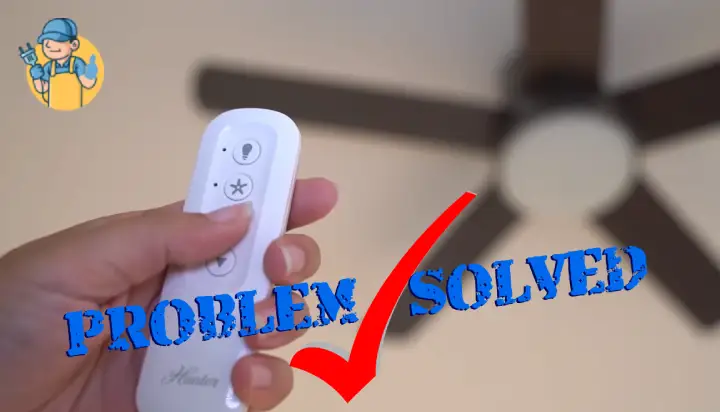 Does a Hunter Fan Work Without Remote?
One of the most common questions in these cases is "can you use a Hunter fan without the remote?" The short answer is that yes you can. You can simply just use the pull cord or chain.
However, there can be cases where a certain model does not come with a pull cord or chain or the chain is damaged. In those cases, your other alternative is to simply turn the fan on and off using a switch.
If you are wondering where the switch is on a Hunter ceiling fan, it varies depending on the installation and where the switchboard is set.
Do note that there are some cases where the switch for the light and fan can be the same. It's also helpful to learn how to take off ceiling light cover for your ceiling light in this scenario so that it is easier to look into the wiring.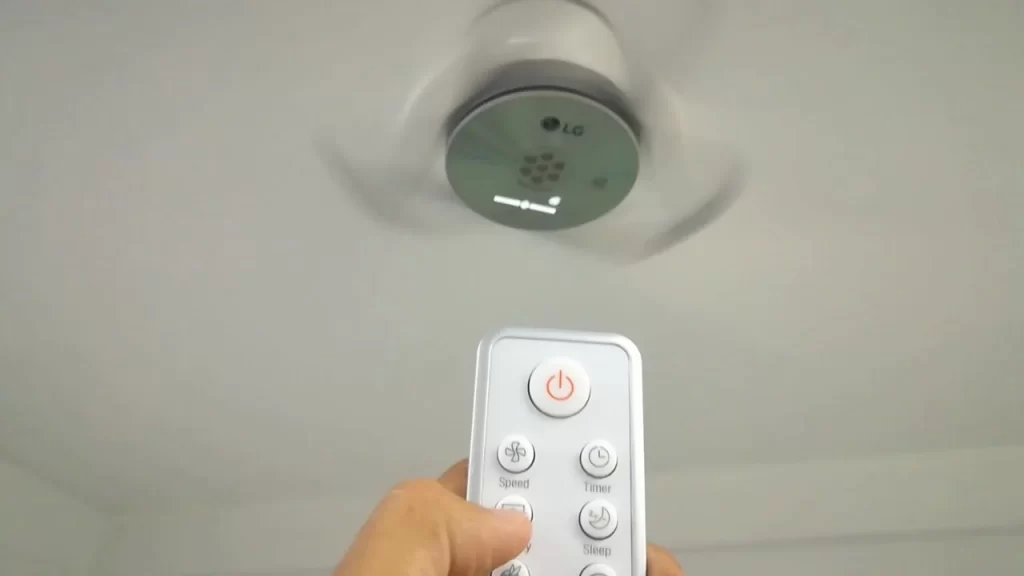 Hunter Fan Remote Troubleshooting
Here is a detailed guide on how to troubleshoot your Hunter fan remote if it has trouble controlling the fan:
1. Check the batteries:
The first step in troubleshooting a Hunter fan remote is to check the batteries.
If the batteries are dead, the remote will not function properly. Replace the batteries with fresh ones and see if the remote starts working again.
2. Reset the receiver:
If the batteries are not the issue, the next step is to reset the receiver.
3. Check for interference:
Other electronic devices such as televisions, radios, and cell phones can interfere with the signal from your Hunter fan remote.
To determine if interference is the issue, try moving the fan to a different location or turning off other electronic devices in the room.
4. Replace the receiver:
If the above steps do not resolve the problem, you may need to replace the receiver. Contact Hunter customer service for assistance with replacing the receiver.
5. Replace the remote:
If the receiver has been replaced and the remote still does not work, the remote may be beyond repair and need to be replaced.
By following these steps, you should be able to get your remote working again and regain control over your ceiling fan.
Can You Replace A Hunter Fan Remote?
Yes you can replace a Hunter Fan Remote if it has become inoperable. If you are worried about compatibility with your fan, universal ceiling fan remote controls made for Hunter are available for purchase.
What to Do If the Hunter Fan Remote Control Has Stopped Working?
If the remote stops working suddenly, there can be several reasons. One of the most common causes is the battery growing weaker or being faulty. If your remote is quite old, you may consider replacing out the batteries.
Another possible reason is that your remote's dip switches may be misaligned. This is much harder to fix as you will need the help of a wiring diagram to properly fix their orientation.
If you have a smartphone you can download and install a mobile app that allows you to turn your phone into a ceiling fan remote. You can turn off the fan using your smartphone.
However, if both the remote and the correct smartphone app does not work it can mean that the ceiling fan stopped working. It's important to call your electrician for a better diagnosis at this point.
If your model of the fan is a flush mount ceiling fan without light, it is best to get some assistance when you are trying to remove it for repair. It can be difficult to remove the mounting especially if it's a heavy one.
Conclusion
The most common causes of a non-working Hunter fan remote have been explored in this article along with simple and effective solutions to get it working again.
If these simple fixes don't work, you may need to contact Hunter customer service for further assistance. In some cases, your remote may be beyond repair and will need to be replaced.
Regardless of the issue, it's important to address the problem promptly to avoid any inconvenience or disruption to your daily routine.