With the advent of technology, every device and gadget are becoming smart. Nowadays, even power strips are becoming smart. They can now connect to your smart phone or tablet as well as the internet.
But that begs the question, how does a smart power strip work?
A smart power strip has several components which make it run. To simplify, it has a central computer, taking all the decisions and monitoring the circuitry. Along with connectivity features.
So, how does an advanced power strip work? This article will answer your question.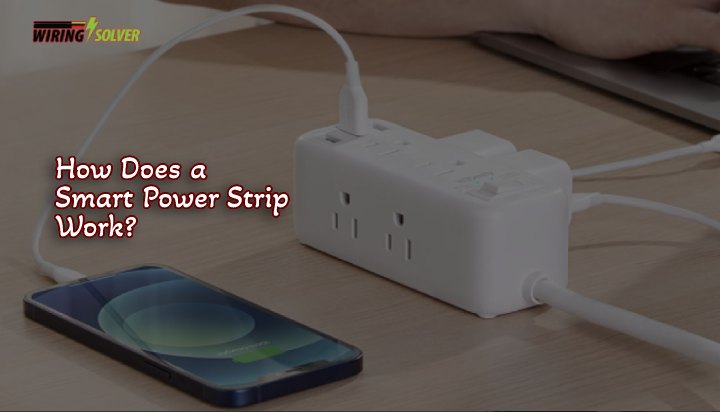 What Is a Smart Power Strip?
A smart power strip has the same appearance as a standard power strip, but it can be controlled by a smart device or voice assistant.
Some smart power strips will provide you with the option to use half of it as a smart outlet, while the other half remains as the traditional outlets.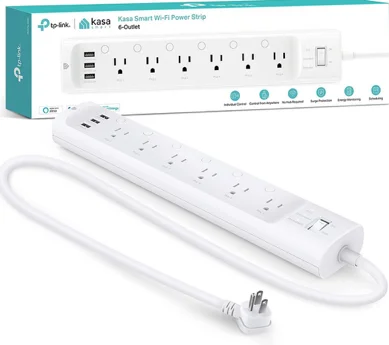 Most will include USB ports for charging mobile devices like smartphones, tablets, and other gadgets, freeing up power outlets for other things. However, surge protector vs power strips are a different matter.
Smart plugs and smart power strips are not precisely the same thing. The same technology is used by smart plugs, however they only supply electricity to one outlet.
How much electricity does a power strip use? It depends on what appliances you decide to plug in the power strip.
With the help of the several smart plugs found on smart power strips, you may separately charge numerous gadgets using only one outlet.
How are smart power strips energy efficient? Some smart power strips will let you set timers for certain outlets, which can help you save electricity. Do smart power strips save money? Yes. Less power consumption means less utility bills.
How Does a Smart Power Strip Work?
The technical answer would be pretty long. To simplify the process, the power strip receives instruction from the user and operates based on those. I'll brief further below.
Using the dedicated app, a user may send instructions to the smart power strip. It could be an instruction to follow immediately, or be set as a timer.
The smart power strip has a small computer within itself, which monitors the circuitry, and makes sure that the instructions are being carried out properly.
It also has a unit for connectivity. Using which it connects to the internet. As well as to your smart phone. This lets the smart power strip communicate with the user directly.
Thus, giving the user the flexibility to operate his devices from outside of his household as well. Alongside giving the user a power saving alternative, which could help save a decent amount of electricity.
Therefore, reducing the utility charge as well. This is a major plus. As this simple investment may save you a lot of money in the long run.
But some advanced power strips may not come with the feature to connect to the internet. Instead, they only provide the user with the additional power saving feature. This is mostly fixed and cannot be manipulated by the user.
The features and specifications of the smart power strip will vary between one brand to another, and from one model to another. Therefore, it is advised to properly evaluate each option before choosing one for yourself.
How Do You Use a Smart Strip Power Strip?
There are a few instructions to properly install and connect a smart power strip to your household appliances. Let's take a look.
The first step is to plug in the smart power strip into an open outlet.
You may see sockets on the power strip labeled as "constant" or "hot outlets". The devices which need to be powered on at all times, must be plugged into these sockets.
Now, the other outlets should be labeled as "control outlet". These outlets should be used with devices which require power saving. Or with the devices which you wish to control remotely.
A noteworthy fact, not all smart power strips can connect to the WiFi.
Smart power strips will come with a dedicated application to give you control over the outlets.
You have to download the app on your phone.
Log in the smart power strip to your household WiFi, so that you may send instructions online.
These are the simplified steps to using a smart power strip.
Summary
So, how does a smart power strip work? This article should have answered all of your questions by now. Are smart power strips worth it? They definitely are. As they give you flexibility of use.
Alongside providing you with power saving options that you would not get in a traditional power strip. Therefore, a smart power strip is definitely a great upgrade and an option you should absolutely consider.