Being a common company, CE aka Commercial Electric stands out in the lighting and other fixtures field. Even if it serves lights, ceiling fans, and so on, some have doubts about its items.
So, is commercial electric a good brand? Based on my experience, Commercial Electric is a fine brand, not the best or worst. It offers some lights, fans, and other fixtures that seem top-notch while other are shoddy with big failure rates.
In this guide, I'll explain the reasons why the CE brand is good or not and share a few details on its manufacturer. Let's Get into It!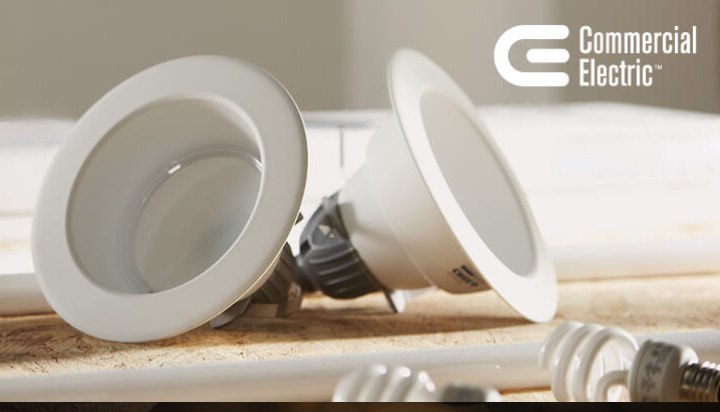 Commercial Electric Is a Decent Brand!
To call a brand good or bad, you need to check the price, packaging, appearance, material, performance, and lastly reaction of users. Based on these, I'll share an honest review of the company and show where it lacks or do great: 
Packaging (8/10)
Starting with the packing which I find great about this brand which organizes good packaging. The brand includes all the needed accessories and shares a user manual (in almost every gadget that the CE provides).
I wish for the packing to be more secure with bubble wrap or something like that as almost all products that CE offer doesn't have a good box (which is understandable if you look at the price).
Pricing (8/10)
Next, the price is another thing that plays a major role to determine whether a brand is good or bad. One can easily know if the charge is low or high by seeing the price tag, but I'll think of quality to measure the cost.
In terms of price and quality, I find it good again (not the best). The brand offers all the lighting, fixtures, ceiling fans, and so on at great quality while charging a low cost.
Anyone who is budget-conscious and prefers regular stuff of good quality would remember the brand.
Looks & Performance Factor (6.5/10)
The CE brand serves products (lights, fans, multimeter, or other fixtures for home use) that are good-looking (add beauty to the house) and strong performers.
In general, most recessive, or other types of lights from the Commercial Electric brand have good brightness, CRI, temperature, and so on that is good for the eye to see at night or in the daytime.
However, there are a few complaints about the light bulb bases that seem fragile or not standing on the wall properly. Just like that, other fixtures do great in terms of performance and looks.
Material (7/10)
Most items of the CE are made out of strong plastic and other materials that tend to last longer (for up to 5 years with care). But the gadgets can break or go into bad condition, unlike the trusted branded items.
Reaction Of Verified Purchaser (5/10)
If looking at the reactions of the verified purchaser, it is divided into 2 teams, where one group state the CE is a great brand, and the other group suggests not going with this brand's items.
Product experience, usage, and simplicity are some of the factors that cause users to state different opinions on the products of CE. Meaning some of them are great to fulfil the main purpose and others seems to disappoint users.
Overall Analysis: The brand "Commercial Electric" gets 6.8 out of 10 ratings.
Who Makes Commercial Electric Lighting & Other Fixtures?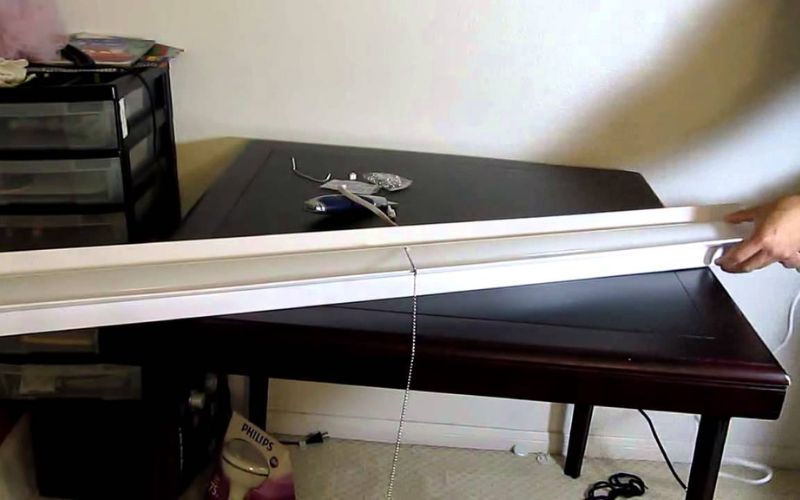 Commercial Electric (CE) is a house brand just like the Emerald and UtiliTech brands. This home company is under the Lowers and Home Depot.
The CE brand doesn't have a "brand name" and is sold under the two popular retail companies. It is a Chinese brand that seems to show new items under retailer's shops which let other companies show this product (using the home brand name).
That's why you will find the CE items under Elco, Walmart, Amazon, and other brands (including some lighting showrooms).
In short, the CE made their items under the popular retailer and different companies also use their products.
Wrap Up
No matter whether is commercial electric a good brand or not, it depends on what you need from the item. Instead of looking at the reputation of a non-branded item, it's better to know how it performs.
Yes, brands do matter in order to trust the served items, but sometimes non-branded items do stand out. And I find the CE good in terms of lighting and small gadget or fixtures even if some of them have serious downsides.
Hope you find this guide helpful to know if the brand is good or bad. Catch You in The Next Guide with New Topic, Bye!